From <a href="https://www.zerohedge.com/"Zero Hedge
Billionaire Alan Howard Returns Money From Secretive Hedge Fund After Record Run
Just weeks after Brevan Howard last made the headlines on reports that it was buying bitcoin as a hedge against de-dollarization, the firm's billionaire co-founder Alan Howard has reportedly started returning assets from the main fund he has managed over the past year – known as the Brevan Howard AH Master Fund, which he started four years ago in order to make bigger and riskier bets, and which has helped fuel the firm's stunning outperformance in recent years.
Bloomberg, which broke the news, speculated that Howard might be returning assets as part of a shift in strategy that will see him spend more time managing the firm's other pools of money. A few months ago, Bloomberg reported on rumors that Howard was in talks to bring another $500 million chunk of money to the main "master" fund.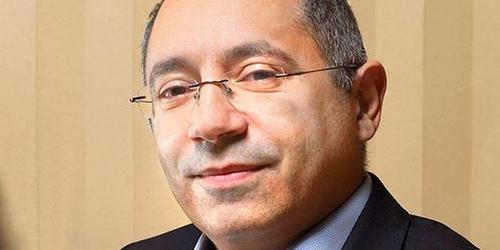 Alan Howard
It's not clear whether Howard is returning money to clients as a means of taking profits after a spectacular year, or if this marks the start of a bigger shift in strategy at the firm, which has seen its AUM swell to more than $14 billion after a series of blockbuster years that have lured  back clients.
The firm once had $40 billion+ AUM back in 2013, but that number quickly sunk to less than $6 billion a few years ago as returns lagged.
AH's main macro fund saw record gains of 27%+ last year, compared with an average return of just 3.4% for macro hedge funds across the board.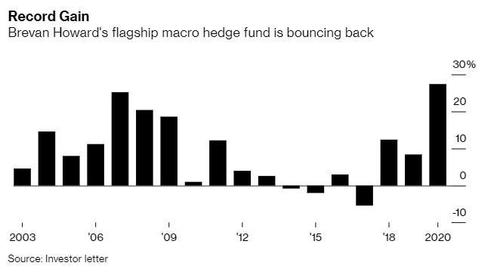 According to Bloomberg, the firm has always sought to keep every detail of its Master Fund secret. Howard is one among a group of other money managers at Brevan Howard that run their own funds and who have played a critical role in turning around the business through improved performance by making risky bets in stocks that ended up paying off. Another one of Howard's funds was up 100% last year. The returns marked one of the most profitable money-making phases of Howard's – and the firm's – career.
As of the end of Q1, Brevan Howard managed a total $14.6 billion, according to paperwork filed with the SEC.
According to the little that BBG does know about the master fund, it ran money for external clients, pooled with Howard's own cash as well as capital from Brevan Howard funds. Howard will now continue to run allocations for Brevan Howard's main hedge fund as well as its multi-strategy fund, one of the people said.
If anything, it looks like – after one of the most spectacular years of his career – Howard is moving to take an even more active role when it comes to managing the firm's money.
Tyler Durden
Tue, 05/11/2021 – 12:24