From <a href="https://www.zerohedge.com/"Zero Hedge
Manchin Faces Dem-On-Dem Battle With Warren, Sanders Over Medicare
Senator Joe Manchin, a moderate Democrat from West Virginia, is on course for a major battle with progressive Democrats over whether the party should push to expand Medicare eligibility as part of the Biden administration's so-called 'human infrastructure' agenda (since very little of it goes actually goes towards 'infrastructure' as traditionally defined).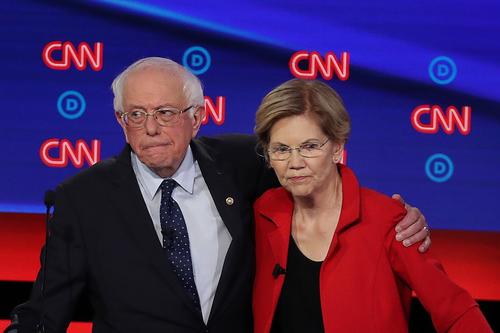 On Thursday, Sen. Elizabeth Warren (D-MA) said she wants to lower the age of eligibility from 65 to 55, a priority shared by Sen. Bernie Sanders (I-VT) as part of the $1.8 trillion American Families Plan, according to The Hill.
"I would like to see us start out by lowering the age of Medicare down to 55," Warren said during a Washington Post Live event, adding that "lowering the age of Medicare, which by the way is on table right now and something we're all talking about."
"I would also like to see us right now attack the cost of prescription drugs, added Warren.
Sanders, meanwhile, says he's been in direct discussion with President Biden about similar priorities, telling The Hill last week: "What I think needs to be done is that Medicare needs to be expanded to include dental, hearing aids and eyeglasses," adding that it's "very important" to lower the age of eligibility for Medicare.
Alas for Warren, Sanders and the rest of the progressive Democrats, Manchin – a centrist Democrat – blocks their path given the party's ultra-slim majority in the Senate.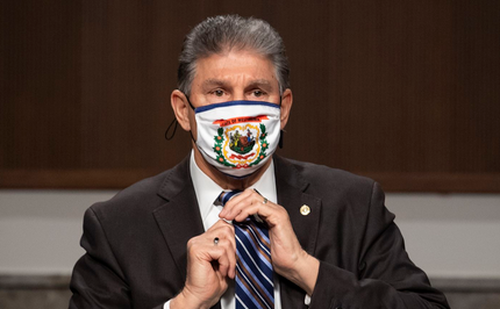 "No, I'm not for it, period," Manchin told the Washington Post last week.
More from The Hill:
The internal Democratic debate over expanded Medicare will only intensify as Senate Majority Leader Charles Schumer's (D-N.Y.) plan for moving Biden's infrastructure agenda comes into focus. 

Pressure to include significant health care reform proposals in an infrastructure package will ramp up if there's any doubt about moving a third legislative package through the budget reconciliation process later in the year to advance any priorities left out of Biden's American Jobs Plan and American Families Plan, which together carry a price tag of $4.1 trillion.

"Whether it will end up in the final package, we will see. But Bernie Sanders and Elizabeth Warren and lots of others are pushing to include both of these things," said Roger Hickey, co-founder of the progressive Campaign for America's Future, referring to proposals for expanding Medicare and lowering the cost of prescription drugs.

"We think it's important and we're pushing as hard as we can, and it will just strengthen the whole package," he said, noting Medicare expansion is "popular in West Virginia with people who voted for [Manchin]."

A key consideration is how many times Schumer will use budget reconciliation this year to bypass a Republican filibuster. If he plans to use three reconciliation vehicles to pass separate parts of Biden's infrastructure agenda with simple majority votes, there might be an opportunity for Medicare expansion and other health care priorities to pass separately from Biden's two-part infrastructure agenda.
Meanwhile, Democrats are gaining little traction with the White House in terms of clarity on where they sit over Medicare eligibility. During the 2020 campaign, Biden said that he supported lowering the age to 60, but hasn't mentioned it since taking office. During his joint address to Congress last week, the president declared that "health care should be a right, not a privilege, in America," and suggested that hundreds of billions of dollars could be saved by giving Medicare the power to negotiate lower prices on prescription drugs.
Another proposal, the "Medicare-X Choice Act" introduced by Sens. Tim Kaine (D-VA) and Michael Bennett (D-CO) in February, would create a public health insurance option for uninsured individuals, small businesses and families which would reimburse doctors at Medicare rates using the same facilities covered by the program.
Tyler Durden
Fri, 05/07/2021 – 14:10